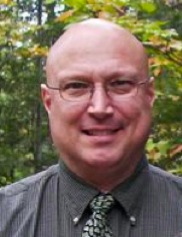 Dr. Corp has been in practice in Chico for 14 years. He did his undergraduate training at MIT where he studied genetics and molecular biology. He spent several years doing genetics research prior to deciding that becoming a physician was what he was meant to do. He obtained his doctorate in medicine from Emory University in Atlanta, GA, where he was awarded a full scholarship (Woodruff Fellow in Medicine) and graduated in the top 15% of his class. He completed his pediatric specialty training at the University in Arizona in Tucson and then moved to Chico.


Dr. Corp is Board certified in pediatrics and a Fellow of the American Academy of Pediatrics. He served as Butte County's Member at Large on the Board of Directors of CA, Chapter 1, of the Academy from 2003 - 2006. He has served as co-director of the Pediatric Advanced Life Support course at Enloe hospital for many years. He has written articles for the AAP Chapter 1 Update newsletter as well as for Backyard and Shasta Parent magazines.

Dr. Corp provides a continuity of care from the nursery (for babies born at Enloe), office and hospital. He provides care from birth through high school and in special circumstances, beyond.

Dr. Corp is married and has one son (who is absolutely the light of his life). In his free time Dr. Corp likes to play the saxophone, hike, bike and probably spend too much time on the computer (hence this Web site). He is proud to call Chico his home and intends to be here for a long time to come.

If interested in scheduling a free appointment to meet Dr. Corp, call the office at (530) 893-2303.